New team put to the test . . .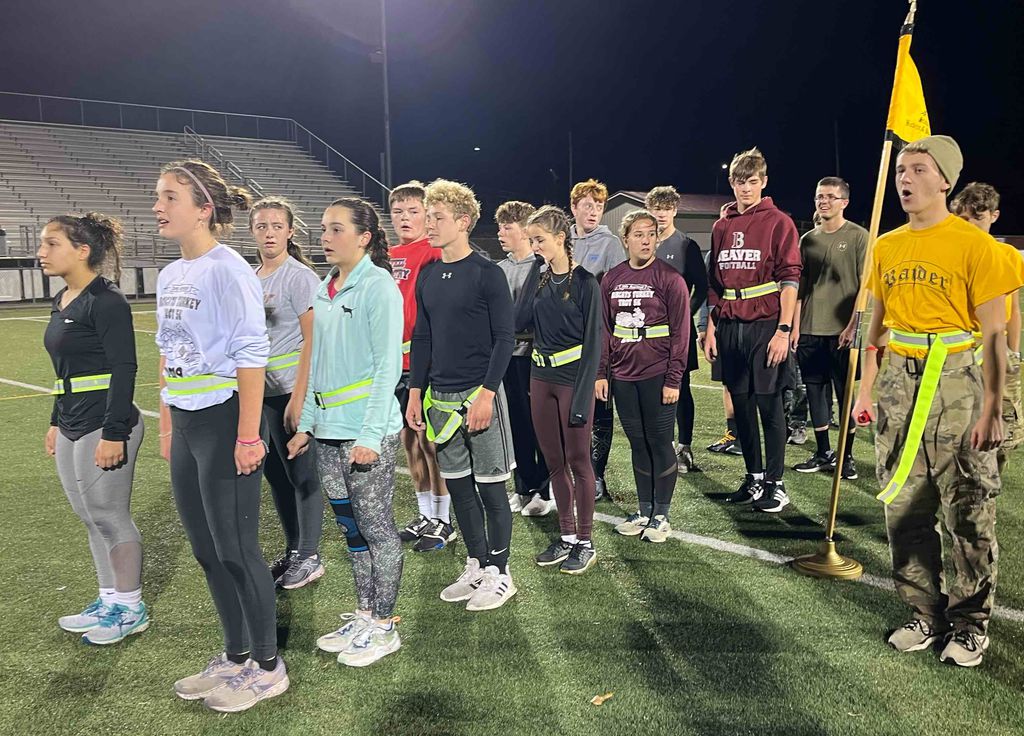 Where were you at 4 a.m. Saturday? Probably sleeping soundly in bed, but the JROTC Raider Team was participating in Zero Day.
Almost everyone knows of the Raider Team but may not know what it takes to get selected for the team.
The raider team empathizes teamwork and determination through extreme physical activity. The Raider Team practices three days a week all the way up until their competition at the end of March.
The competition team consists of eight members and two backups that will all work towards winning the five events. The events include one-rope, cross country rescue, physical training test, the gauntlet or obstacle course (depending on the location), and always ending with a 3K.
Sophomore and first-year team member Lincoln Christensen said, "[Zero Day] was very challenging, demanding, and cold, but in the end I got some tasty breakfast [at the Hot Dog Shoppe]."
Zero Day is the final and hardest tryout day for the Raider team and always happens on a Saturday in November at 4:30 a.m. This year it fell on November 5.
The team has been preparing to complete Zero Day for a month and a half.
Team captain junior Klayton Kaunert stated, "I'm really proud of all my cadets. None of them quit—even when some fell back. Some will not make the team, but from what I saw on Zero Day everyone should be very proud of themselves."
Zero Day started indoors with a motivational speech and warming up with wall sits, push-ups, and sit-ups.
The team then ran to the football field and started the station portion of the morning. Stations are two minutes long and consist of push-ups, burpees, flutter kicks, weighted sit-ups, and jug carry sprints. After every station a group of four would run a lap around the field.
The team then prepared for the hardest part of Zero Day: the four-mile run.
The raiders ran with a ten pound rifle held in front of them for two miles and then two miles back without holding anything.
In between the two miles the team stops and "gets baptized," which is just the team jumping in Twomile Run Creek, wading over to a sign, touching it, and wading back.
After the run, the team crawls in mud, sprints up the hill behind the school, and does push-ups in the creek.
All that's left is for the Raider Team co-captains, juniors Rylan Blackburn and Olivia St. Esprit, to choose the competition team members from those who finished Zero Day.