Rollin' with the team . . .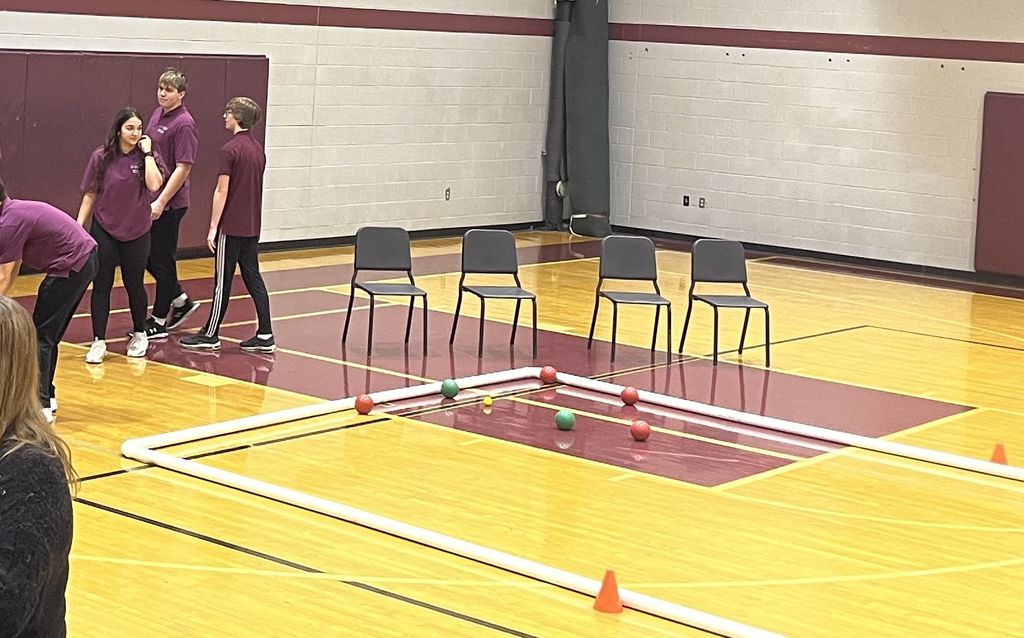 The bocce team is back and better than ever this year!
Middle school learning support teacher Mr. Paul Briggs is entering his second season coaching the Beaver Area bocce team and is excited for what this season will bring.
The bocce Cats team won their first match December 14 against Beaver Falls, and won on their second outing January 10 against Blackhawk.
There are four regular season matches this season. If the Bobcats perform well they will compete in the playoffs.
January 10 was also Beaver Area bocce's senior night, and the team celebrated ten seniors: Danny Lytle, Dakota Totsky, Jack Ray, Mitch Lang, Sam Pedro, Noah Lytle, Ana Avdellas, Gio Nuzzo, Jack Kohrmann, and Robert Cestra.
"[Bocce has been] so much fun, and I'm having a great time with the the kids who are learning to play bocce," said senior Nuzzo.
Many students were on hand to cheer on the seniors and amplify the senior night celebration.
"It was so fun to go and support the team!" said junior Delaney Thomas.
A unique feature of the Beaver County Bocce League is that the teams are made up of a blend of special education students and traditional education students.
"Being able to be with both groups at the same time is great, and we have wonderful students here at Beaver [Area]," said Mr. Briggs about the program.
The bocce team practices once a week and has 13 members currently.
Mr. Briggs hopes to expand the team next year and also hopes to have more student participation—especially from female students as the only girl competing with the Bobcats this season is Avdellas.
Avdellas said, "Our bocce team has been amazing. We are undefeated, and senior night really showed how we can work as a team since we were losing at the start. We play New Brighton [today], so we will see how that battle ends."
The team heads to section playoffs at Hopewell February 23.