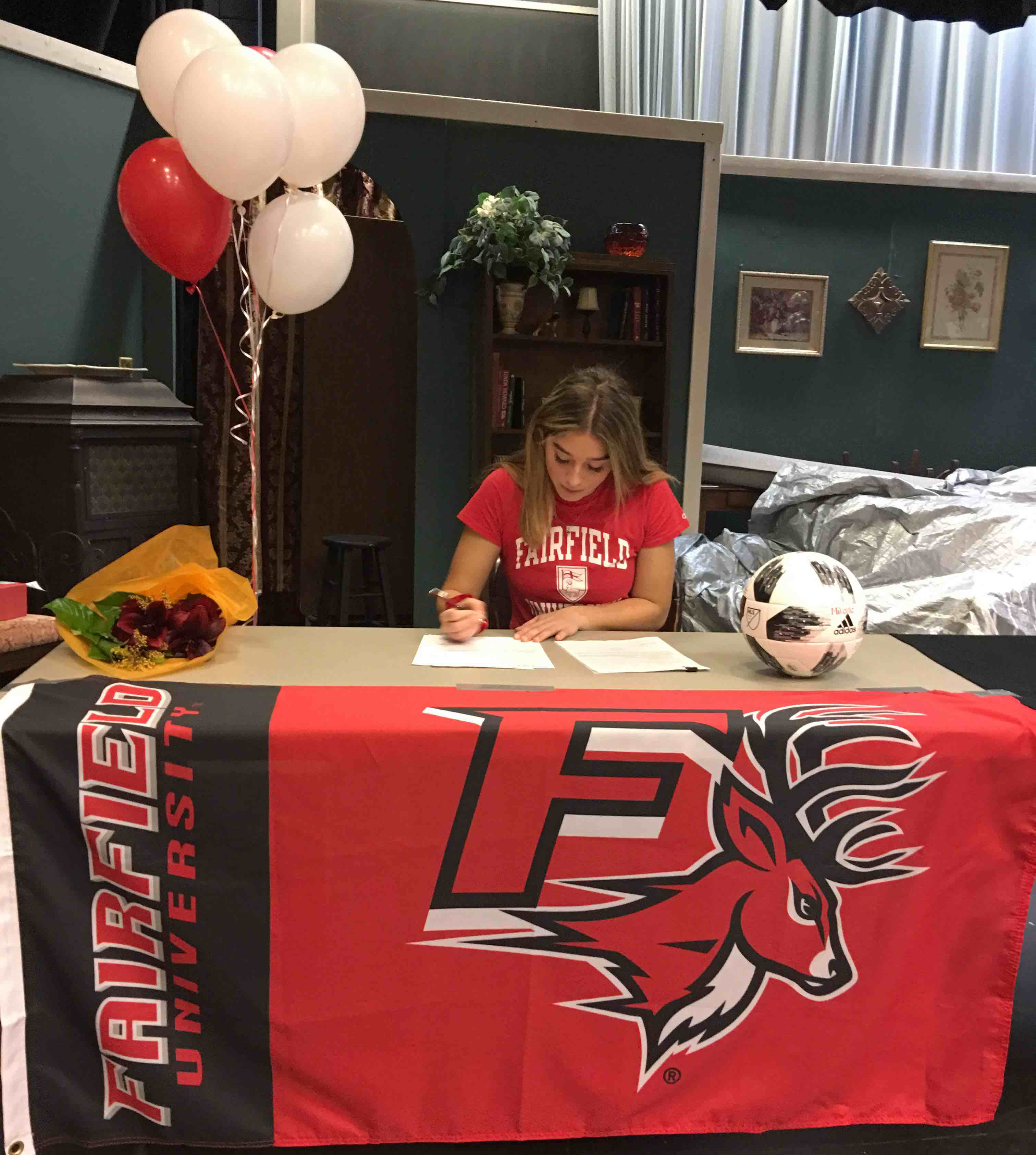 From swimming in the pool to rowing a boat, senior Hannah Szczesny is embarking on a new adventure for her college experience. Szczesny swam for Beaver Area High School after moving into the district at the beginning of her senior year, but now she's getting out of the water and into a boat. . .
Szczesny is continuing her education and athletic career as a division-one member of the Robert Morris University rowing team.
"I've never done rowing before, but my swim coach knew I was going to RMU and helped me get in contact with the rowing coach there," said Szczesny.
If swimmers choose a college without a swim team it is not out of the ordinary for them to take on rowing because of how closely related the two sports are.
Szczesny committed to RMU for rowing her junior year while still at Fort Leboeuf High School in Waterford, PA and got accepted into the school in August before her senior year. Move-in day and training got thrown all into one day for Szczesny, August 18. She's already met some of the other rowers which should make the transition easier, and her roommate is another freshman on the rowing team.
Szczesny and her team will practice at Neville Island just off campus alongside the hockey team at the Robert Morris University Island Sports Complex. The team gets to travel for matches to compete against schools such as Duquesne, Bucknell, and George Mason.
"I'm super excited; it's going to be a cool change. I've been looking forward to it for so long," said Szczesny.
Not all Bobcat athletes pack it in after that last match, game, or meet. For some, the playing fields of college beckon. Senior Mikayla Obrist will be attending Fairfield University in Connecticut to play on their Division One soccer team.
"The coach contacted me after he saw me at the Jefferson Cup Tournament; it was one of the best tournaments I ever played," said Mikayla Obrist.
Obrist decided to accept to Fairfield's offer after the Jefferson Cup and officially committed at the end of April of her junior year.
She got to go for an overnight official visit to see Fairfield and meet some of the girls who play on the Stags' soccer team.
Obrist has played soccer for 13 years and joined a Cup travel team, Beadling, around seventh grade. She has just about always played center back.
"I'm super excited to be with the [Fairfield] team, meeting new people, and getting to continue to do what I love," said Obrist.