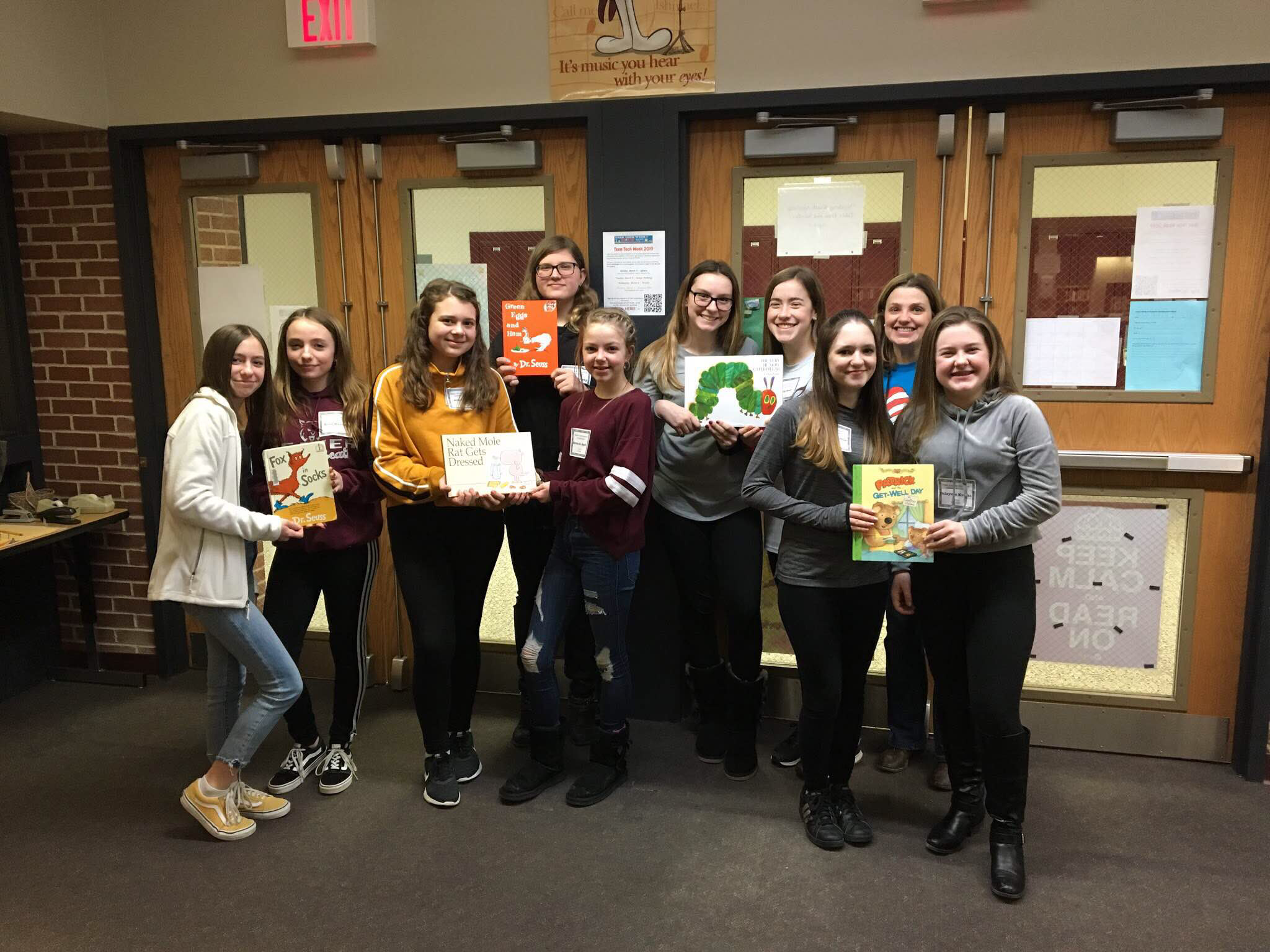 Remember when "big kids" came to your first grade class to read to you all day? The annual national event Read Across America is a day when middle and high schoolers have the chance to read to younger kids and commemorate Dr. Seuss's birthday.
Upon signing up for Read Across America, students picked a book they love to share with the younger kids at College Square elementary. Students picked Dr. Seuss books as well as other ones that they loved in their childhoods.
This year 16 middle schoolers and two high schoolers participated in Read Across America March 1. The 18 who participated left around second period to walk to College Square.
High school librarian Mrs. Erin Bechdel, who sponsors the event at Beaver Area, said, "Read Across America is a time to highlight literacy by sending middle and high schoolers to pick a book they love and share it with the younger kids."
Senior Seth Smallwood was one of the two high school students to participate in Read Across America.
Smallwood said, "I think that Read Across America is a great opportunity for young people to be introduced to new genres. Nowadays kids don't read as much, so Read Across America is a great way to get younger kids to start reading more."