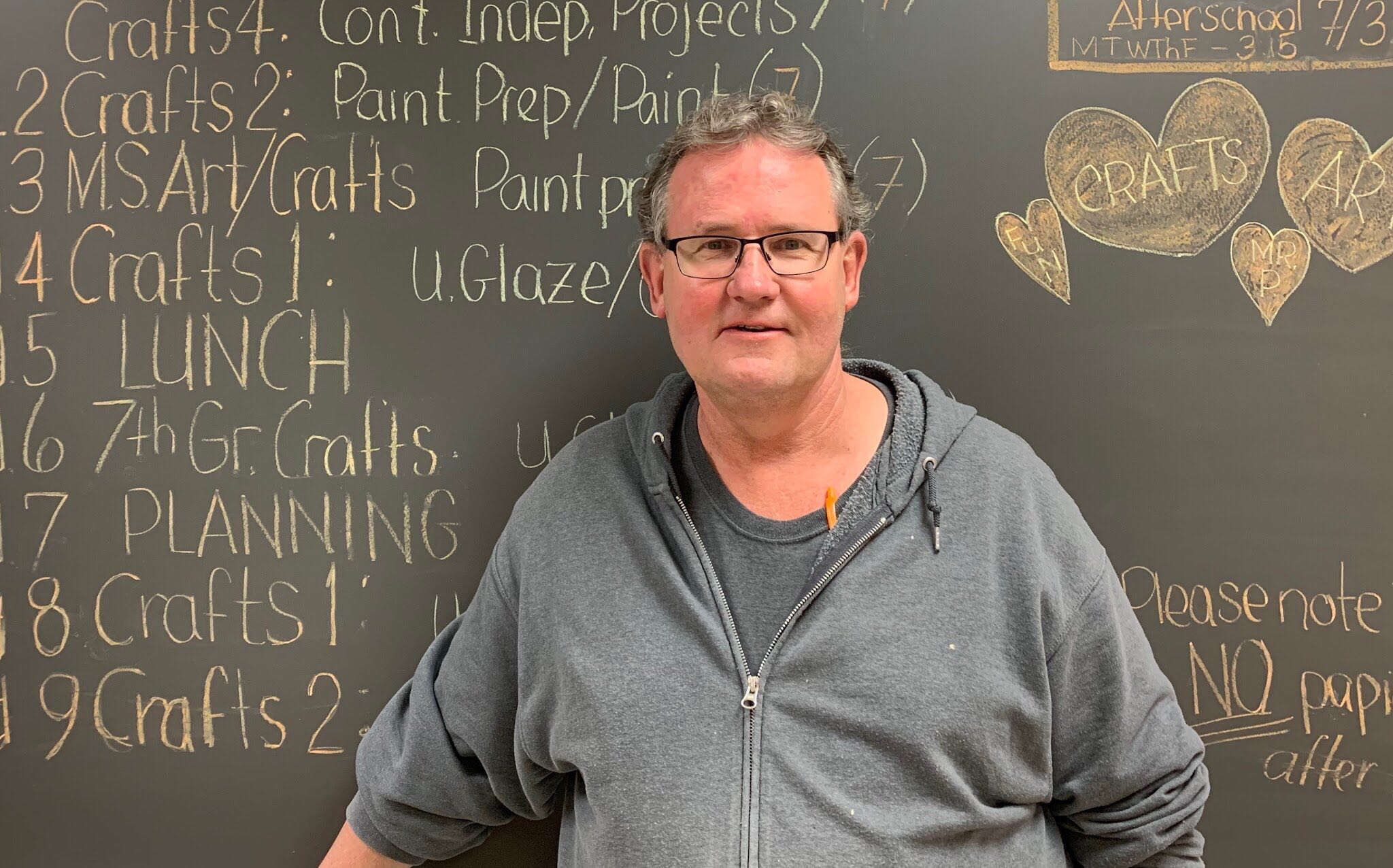 Have you ever walked through the halls of Beaver Area thinking, "Man, I could really use a good joke right now," and Mr. Pilarski came to mind?
Well you're out of luck for next year, because the beloved crafts teacher sadly is retiring at the end of the school year.
Mr. Mark Pilarski, or Mr. P, has been the crafts teacher at Beaver Area for 39 years and has loved, almost, every minute of it.
Mr. Pilarski's favorite part of his job is, "When a student picks an idea that they're really excited to work on and it turns out how they wanted it to," he proudly said.
Mr. Pilarski described how he loves when students get excited about their projects and work hard to make them what they want them to be.
While he loves students' excitement about their projects he feels indifferently about work that doesn't correlate specifically to crafts.
Mr. P. admitted: "My least favorite part of the job is all the extra stuff that has to be done that doesn't correlate to the classroom."
Since Mr. Pilarski started working at Beaver Area he has been under the reign of 14 different principals throughout the middle and high school.
However, the biggest change he has seen in school since he started his job is cell phones and iPads.
"I think they're [cell phones and iPads] useful but totally abused," bluntly said Mr. Pilarski.
Although cell phones are advantageous to students and their parents Mr. Pilarski does not like to see them in his classroom.
Throughout the years Mr. Pilarski and his students have done countless different projects, so does he have a favorite?
"I like all the projects because you can take it in any direction you want. I like the bears because it takes on the student's personality. I also like the lanterns and water fountains a lot," he explained.
Since he has been working at Beaver Area for so long I thought it would be appropriate to ask what his favorite year of teaching was.
"The late 80s early 90s—before cell phones came out—were my favorite years because they [phones] are a distraction. Although they do have their advantages when students need a project idea or want to listen to music," admitted Mr. Pilarski.
Even though Mr. Pilarski enjoys the day-to-day grind of crafts, he looks forward to continuing his new job as a maintenance man at the Fairfield Inn in Center, a job he recently started, as well as renovating his house and his son's house. He is looking forward to enjoying a more laid back schedule compared to the grueling hours of high school.
Although no one can ever replace Mr. Pilarski's huge heart and famous jokes, someone will have to take his place.
Mr. Pilarki recommends that his replacement, "Be strict with rules and regulations, but you can also be fun."
He will always remember the numerous times people fell for his acrylic spill joke. Mr. Pilarski has a cup on his desk with hardened acrylic "spilling" out of it and he says, "I get at least one person every month that falls for it."
One last thing. Mr. P will never forget: the numerous times he has frozen during the lunch bells and frightened kids. He could be in the middle of a project and would come to a dead stop any time a bell rang during his crafts periods. Students would give him funny looks, but he would act like nothing ever happened.
Now after all the sappy memories, aren't you craving one last joke from Mr. P?
"I don't have a 'best joke' because all my jokes are funny."
And that's no joke.