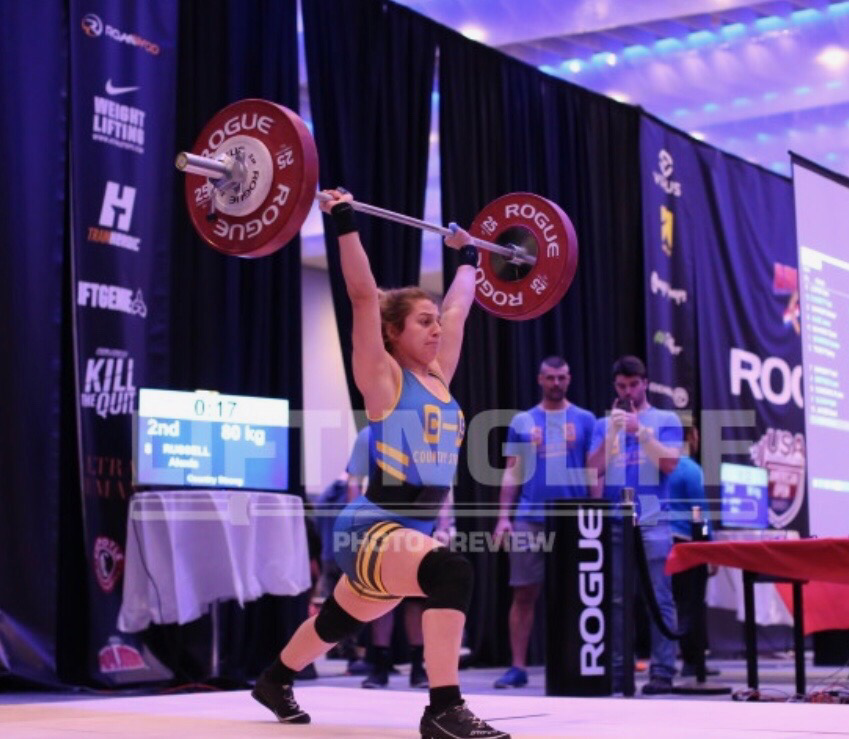 He famously said, "I'll be back," and apparently that meant a weightlifting competition in Columbus, Ohio.
March 1 the Country Strong Weightlifting team and three other Beaver Area students attended The Arnold competition in Columbus to compete against many other weightlifters.
First up from Beaver Area was freshman Jacob Hilton lifting at 9 a.m. He had a great day making five out of six lifts. He had good lifts for all of his clean and jerks with a close miss on one of his snatches. He ended the meet putting up 160 kg total!
Coach Tim Griesser commented, "Jacob went five for six and got to lift in front of former Olympian and former governor of California, Arnold Schwarzenegger."
Next was junior Lexi Russel lifting at 4 p.m. who made four out of six of her lifts. She missed her second snatch at 60 kg, but came back on her third attempt and made the lift for a personal record.
"Since it was my first national competition, I was a little nervous, but at the same time I had nothing to lose. It was a 'just-for-fun' meet, but I liked it better because there was harder competition and I wasn't the only one in my weight class like at local meets. I had a lot of fun hanging out with everyone, and it was a good experience getting used to a national stage," excitedly commented Russel.
She had a clean and jerk personal record at 80 kg on her second attempt and had a close miss at 86 kg for her third attempt. She got the weight up but simply didn't present enough control of the weight for the judges to give her a good lift.
"Lexi PR'd both lifts and is now 3 kg away from qualifying for junior nationals. This really sets the team up for a big year to come," proudly said Griesser.
Both lifters did very well especially considering it was Hilton's and Russell's first national meet.
"The team crushed it overall! We had two 4/6 performances and two 5/6 performances. Jacob Hilton and Lexi Russell were performing on a national stage for the first time," said Coach Griesser.
Though not on the Country Strong team, Beaver Area juniors Jackson Thomas, Mackenzie Boyd, and Alec Coulter competed in the Arnold Classic Teen Challenge.
These three completed numerous CrossFit exercises from tire flips to bench presses, pull-ups, and more coupled with a speed and agility portion which consisted of agility ladders.
Boyd won first place in the speed and agility portion, but unfortunately Coulter and Thomas went home emptyhanded.
"It was a great experience, and I'm glad I got to do it alongside my friends," said Thomas.