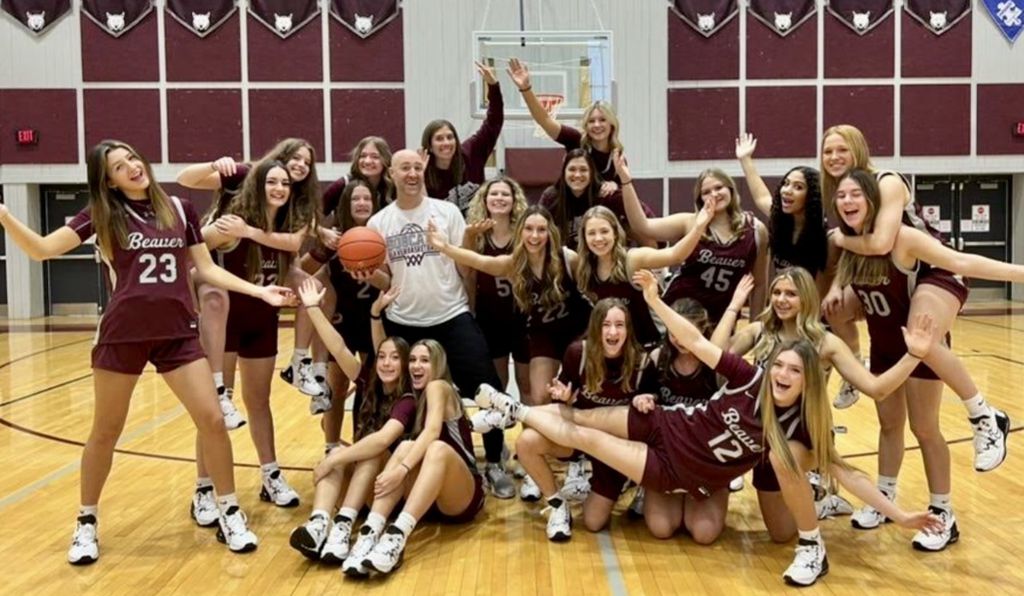 Bobcat basketball is shooting for success!
Girls' basketball is off to an impressive start of a season with a current 10–4 record. Coach Greg Huston's Bobcats have a conference record of 3-2.
This record includes four wins at the Brentwood Tip-Off Tournament December 2 and Shenango Holiday Tournament December 29. The Bobcats won both tournaments.
Sophomore Emerson Connelly said, "We are having a good season so far and hopefully will go far in the playoffs."
During the conference games the girls won against Hopewell, Central Valley, and Ambridge.
The Hopewell and Central Valley games were fought to the end with the Bobcats winning both games by nine points.
The Ambridge game was not the same with the Cats blowing out the Bridgers 75-19.
The Cats are led by five captains this year including seniors Constantina Krzeczowski, Hailey Tooch, Lauren Hansen, and juniors Chloe List and Lauren Nesbella.
"We had a really good start to the season," Krzeczowski stated.
In the conference, Beaver Area lost to both Quaker Valley and Blackhawk.
Quaker Valley was only victorious by six points with a final score of 47-41.
Only a few days after the huge Ambridge win the Bobcats fell to the Cougars by 20 points with a final score of 46-26 January 16.
Overall, Beaver Area girls basketball season is looking strong.
Connelly stated, "We've worked so hard for where we are and hope to improve as we go."
The Bobcats are currently third in the WPIAL Class 4A second section behind Blackhawk and Quaker Valley.
Krzeczowski said, "We are currently in a rough patch but I think we just need to keep riding the momentum to win the rest of the conference games."
Beaver Area is led by head coach Mr. Greg Huston and assistant coaches Ms. Ashley Denhup, and Ms. Paige Neeley.