Democracy won . . .
The Rundown:
After what has seemed like an eternity, the 2020 election has finally concluded. With voter turnout across the board meeting record levels, this election was much closer than anticipated. In the House of Representatives, Democrats barely retained their majority with several races remaining too close to call. Control of the United States Senate has yet to be determined, though Republicans are favored to retain their majority. In the presidential race, Joe Biden defeated Donald Trump with a decisive electoral college victory.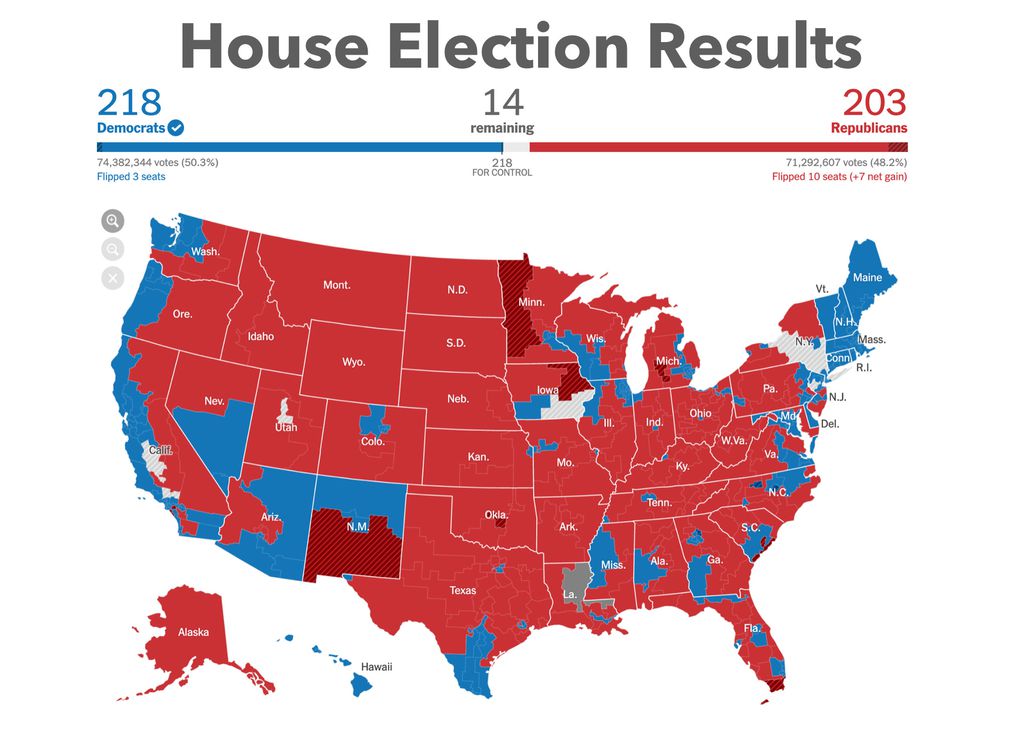 The House: A Tough Election for Democrats
Democrats were initially confident in not only retaining their majority in the House but also gaining a number of seats in close races. However, this election resulted in a poor performance by the Democrats in the House. Republicans gained a total of 7 seats in the House, narrowing the Democrats' majority significantly. The Democrats won 218 seats and the Republicans won 203 seats, with 14 seats remaining too close to call.
Several key races remain too close to call. In Utah's 4th District, incumbent Democrat Ben McAdams is trailing Republican challenger Burgess Owens by a narrow 0.52 percent. In California's 25th District, Incumbent Republican Mike Garcia is slightly ahead of Democratic challenger Christy Smith by a razor thin margin of 0.03 percent. In Iowa's second district, Republican Mariannette Miller-Meeks currently leads Democrat Rita Hart by an astonishingly close 0.01 percent.
Republicans outperformed expectations in the House, which will ultimately aid them in regaining control of the House in 2022.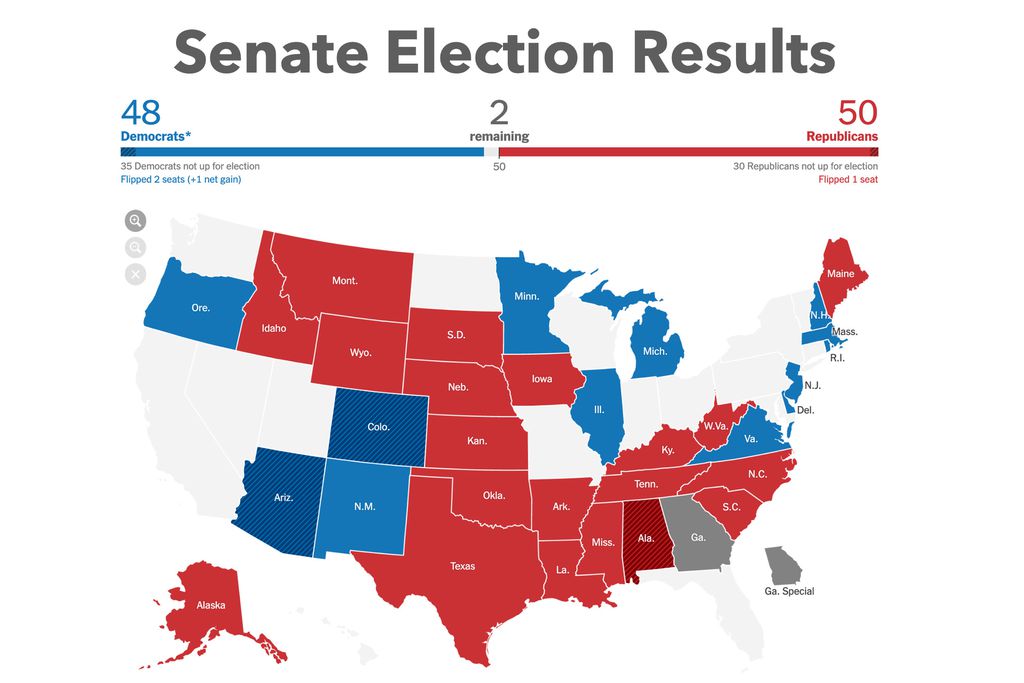 The Senate: Republicans Hold On
It was also a grim night for Democrats in the Senate as many races they hoped to win were called for their Republican rivals. While control of the Senate is still undecided, it is likely that Republicans will retain their majority. Democrats will retain at least 48 seats and the Republicans will retain at least 50 seats, with tworaces still too close to call.
Both races that remain too close to call are in Georgia, and these two races are likely to determine which party controls the Senate. Democrats would need to win both elections to gain a majority, whereas Republicans would only need to win one. Given Georgia's strong Republican roots, it is likely that Republicans maintain their Senate majority.
Biden's ability to legislate will be determined through whichever party controls the Senate. Currently the Republicans are poised to maintain their majority, which will make the next two years difficult for President-Elect-Biden.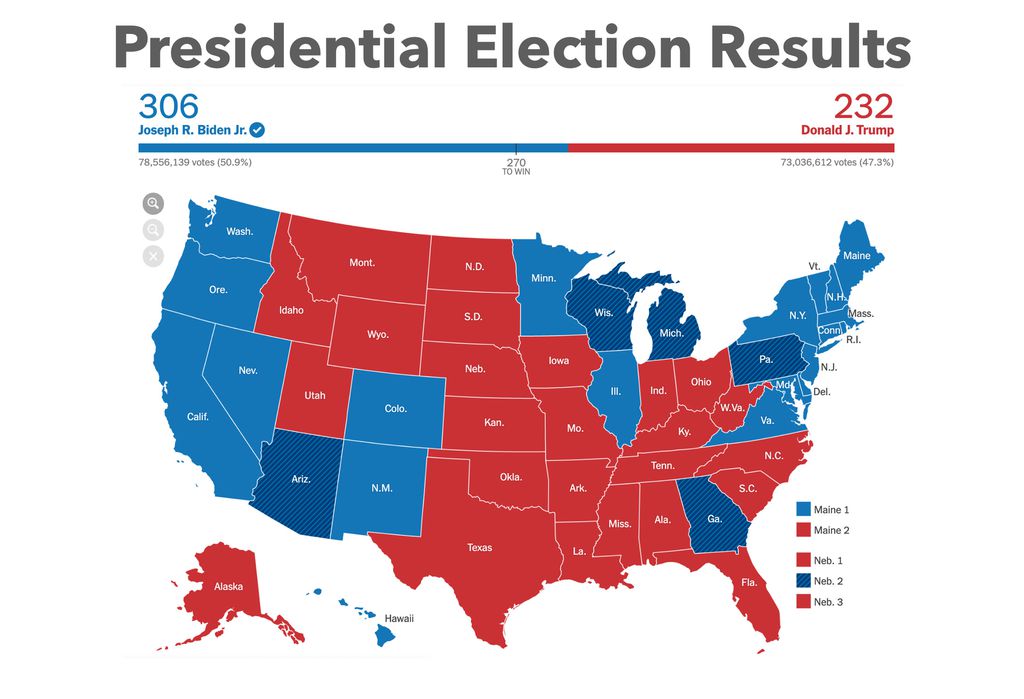 The Presidential Race: The Defeat of an Incumbent
Donald Trump becomes the first president to lose reelection since George H. W. Bush in 1988. Joe Biden defeated Donald Trump by a margin of nearly 5 million votes, Biden received nearly 79 million votes to Donald Trump's 73 million votes. In the electoral college, Biden received 306 electoral votes, while Trump received 232 electoral votes.
Biden won back the crucial states of Michigan, Pennsylvania, and Wisconsin. Biden also won Arizona and Georgia, two states that hadn't voted Republican since the early 1990s.
Another Election Concluded
As the dust settles on this election, an election marked by a global pandemic, we all should celebrate the longevity of our democratic process. The results of this election prove that millions of Americans are willing to participate in our electoral process even during trying times. We should all celebrate this election, regardless of who won, because at the end of the day democracy won.