New coach brings new hopes . . .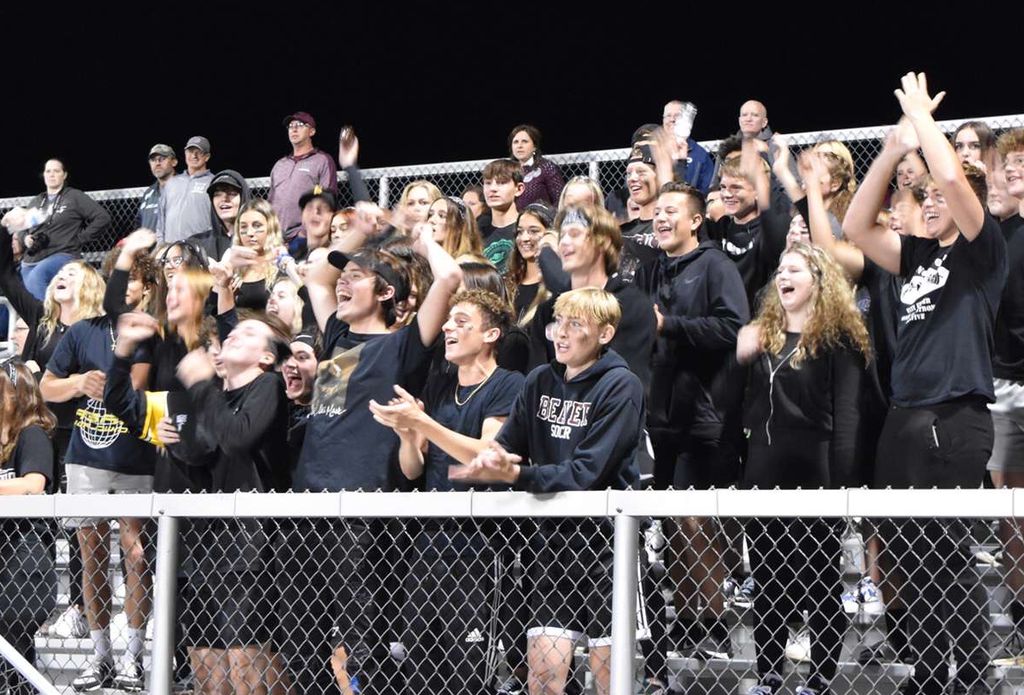 COVID-19 isn't stopping the Beaver Area Bobcats football team this year. With new leadership joining both new and returning players, Beaver Area is better than ever.
After Coach Jeff Beltz took an administrative position at Moon at the end of last season, this season the Bobcats had to adjust to a new coach, Cort Rowse, who seems to be improving the team day by day.
"Coaches are always a huge impact in football, and our coaches this year are great. They're always guiding us in the right direction, hyping us up, and always motivating us to get better," said sophomore Jeremiah Hilton.
"I really like the new coaching this year," agreed junior Omari Smith. "Our coaches always get us amped, ready, and prepared for the games."
Coach Rowse has brought the Bobcats close this year, with everyone excited about their recent wins.
"The unity and team chemistry has improved the most this year with Coach Rowse's moto: 'Football Family'"
"With the addition of Officer Blin as our defensive back/wide receiver coach, it has helped us take advantage of the surplus of skills that we have on the team this year," said junior Jack Kohrmann. "I think that we're more of a family than in the past years, and with the new coaching, we've exceeded expectations. But we still have a long way to go."
The Bobcats won their first game of the season against Quaker Valley 33-0. With top performers senior Captain Wyatt Ringer coming out of the game with 22 carries, 2 touchdowns, and 220 yards, sophomore Isaiah Ramsey with 6 carries and 59 yards, and senior Connor Masters with 3 punts for 124 yards (41.3 yards average for each punt), and a long of 53 yards.
But the Bobcats had a setback in week 2 with their team in quarantine, due to players on the team testing COVID positive. Therefore, their game against the defending state champion Central Valley was canceled.
"When I heard about the game against Central Valley getting canceled, I was upset, but I knew that it had to happen in order for the rest of the season to resume without any hiccups," said Kohrmann.
But he was not the only player on the team who felt this way.
"I really just wanted to show everyone that we were going to be good this year when we played the game against Central Valley," said Smith.
And so far the Bobcats are looking good.
In week 3, the Bobcats made a great comeback, with a 46-9 win against Hopewell.
The Beaver Bobcats are hoping to stay undefeated this year—and not let COVID-19 get in the way of the team playing football.
Special thanks to Ali Cournoyer for the great pictures.