I spy school spirit . . .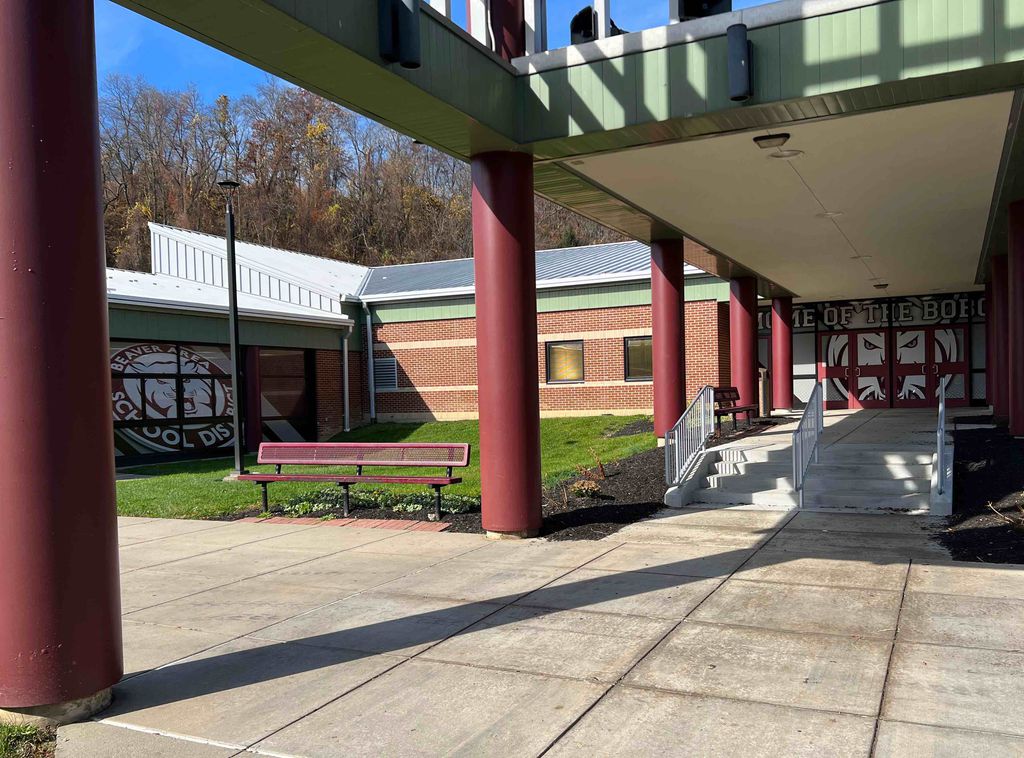 School pride? It's on full display.
There's no doubt you've noticed the new look for Beaver Area High School.
Decorative window wrap was installed over the glass on the main office entrance as well as the entrance to the auditorium along with several adjacent windows.
The wrap idea was brought to life when many administrators along with the district's Athletic Director Alan Alcalde learned of the special window treatment from other schools. They worked together on the design and came up with the new look.
Other schools started to make the move to get their windows wrapped not only for their good looks and promoting school spirt but also for the enhanced security: the wraps render the windows one-way in normal lighting where you can see out of the building but not in thus giving the school an advantage if there ever was a threat.
The wraps are a special perforated film applied directly to the glass. From the outside you see the colorful design, but from the inside you notice nothing more than the similar effect of looking through a window screen.
The window wraps were produced by Novum Designs of Pittsburgh.
The school hopes to cover other windows and doors to boost school spirit and enhance security.
According to Mr. Alcalde, the wraps can last as long as we want as long as we take care of them and no rips or tears happen.
Many students and staff already are fans of the new look and are looking forward to more.
"They're tough and I think they represent the Bobcat spirit very well!" exclaimed sophomore Zachary Barns.
"Shows a ton of school spirit and looks really cool," said sophomore Sean Justice.