Welcome to Haunted High . . .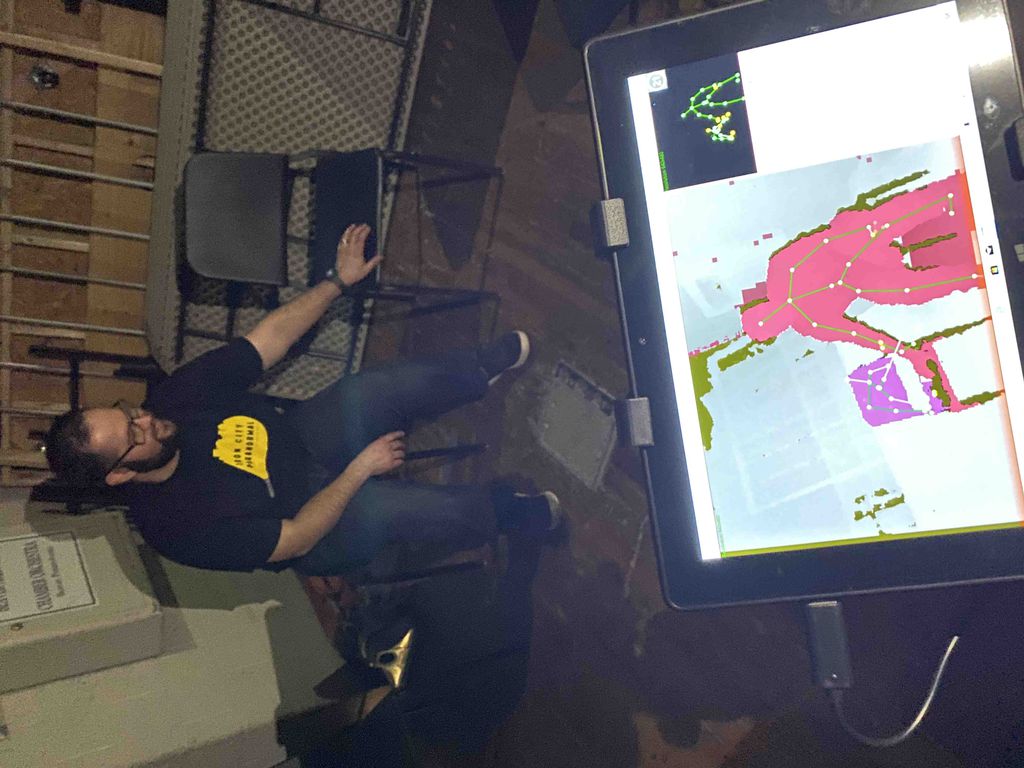 Everyone loves a good ghost story, and in a town as old as Beaver they aren't exactly hard to come by. Hundred year old houses line our streets and old cemeteries become parks and walkways. History is all around us, and it seems that much of our past isn't as buried as we believe it to be.
Beaver Area High School has been standing since the mid 1950s. During that time thousands of students passed through its halls, leaving memories to last a lifetime—or even longer.
Stories of the high school being haunted have been passed from one generation of students to the next, slight variations in each retelling. However, these word-of-mouth tales appear to have more credibility than some believe.
"I have been here 18 years, and within the first two years our custodian, Russ Sabo, told me about some things that have happened to him," Beaver High School Choir director Mrs. Susan Metelsky stated.
So Iron City Paranormal Investigators came to the high school Saturday morning January 23 to look into some claims of the building being haunted. Most of note were the building's music wing and indoor pool areas.
Mrs. Metelsky shared a personal experience: "Two years ago, I came to school around 6:45 a.m., and when in my office, heard a clarinet being played. I thought it was in the band room. Our custodian, Jenney [Penney], heard it as well as [tech teacher] Mr. Nacarato. We searched the music department and found no one!"
Iron City Paranormal Investigators utilized several pieces of equipment. An iPad with a PhasmaBox program acted as a spirit box to communicate with spirits. Spirit boxes scan radio waves at a high speed to try and catch voices communicating through the waves that might not be audible to human ears.
"There was also an iPad with a program that shows what I call 'stick figures,'" Mrs. Metelsky stated.
These "stick figures"—also known as an SLS (Selective Laser Sintering) camera—show thermal points on a person's body and can detect the same points on that of a spirit. Additionally, four cameras were set up for motion detection.
During the investigation there was a sensitive monitoring the investigators' activities on their Facebook Live. A sensitive is someone who is extremely perceptive to spirit activity. According to her there were three entities with them: "A very confused old man who smoked a lot and wanted matches, a very old entity, and a teenager or someone in their early 20's."
During the investigation Mrs. Metelsky felt "very intrigued."
And with good reason. The SLS camera clearly shows something sitting in a seemingly empty chair next to one of the Iron City Paranormal investigators.
There was quite a bit of activity in the music wing, and in reviewing the footage the only activity was in the music wing bespite stories of strange happenings in the pool area.
Regardless of your beliefs concerning the existence of ghosts, spooks, or spirits, there was something going on that day . . . You decide . . .